MCU-001 Data Capture Unit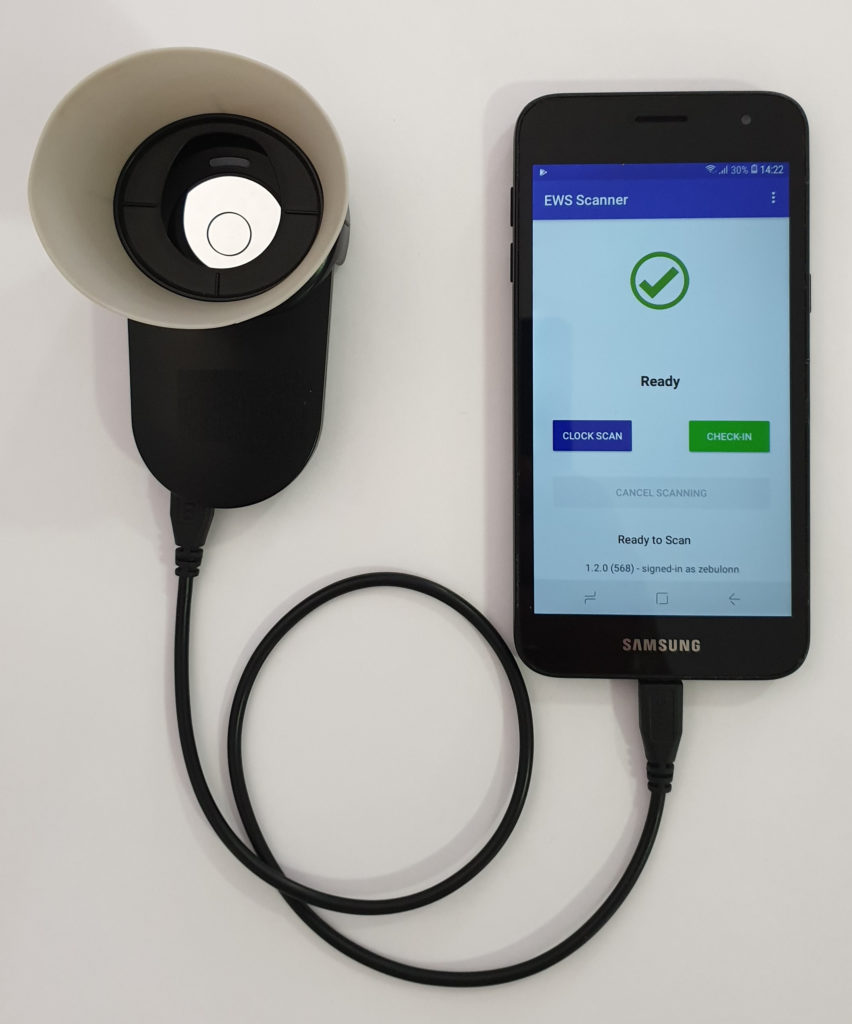 Description
The MCU-001 is used mainly for capturing clocking transactions remotely.
This unit consists of the MK2120U Biometric scanner and a compatible Android device, connected with an OTG cable.
Combined with an application, specifically developed for recording and uploading transcriptional information such as clock-on, clock-off as well as audit clocking. These units work in areas with little to no signal at all, information is stored on the Android device and uploaded as soon as the unit is within signal or wifi areas.
The Android devices are managed with an MDM (Mobile Device Manager) to lock down any unnecessary applications, this system protects and stops any misuse of the device. Application lock down is client dependent, should certain functions such as out going calls, access to media etc be required, we can make these available on an individual device basis.
This unit (MCU-001, Biometric scanner and Android device) carry a one year manufacturer's warranty. Cables do not carry any warranty and available for purchase.
Specifications
MK2120U as per product specifications.
Android device, only specific Android devices can be used in conjunction with the Biometric scanner. We do the research, make sure the OS is compatible as well as test and confirm that the Application software functions smoothly in terms data collection and communication with the cloud server via cellular of wifi networks.